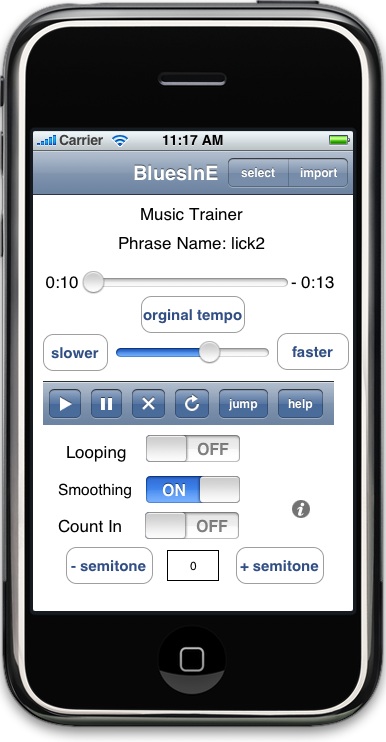 here's a great iTouch/iPad app I found:

"
Slow Down Music Player
"
(Web site here)
Here are some of the specs
Change tuning or musical key
Loop phrases or entire song
Easy to define and save phrases
4 beat count in gives you time to move your hands back to your instrument
Displays elapsed and remaining time
Quickly cue song to play any where you want
Seamless integration with your devices built in iPod Music player allows you to access your entire music library!

The app is "free", but if you want to listen to more than 2 or 3 songs, then it costs $2.99 to upgrade. Could be a real boon to music teachers and music students. A great tool for learning a part or for analyzing a particular passage of music.