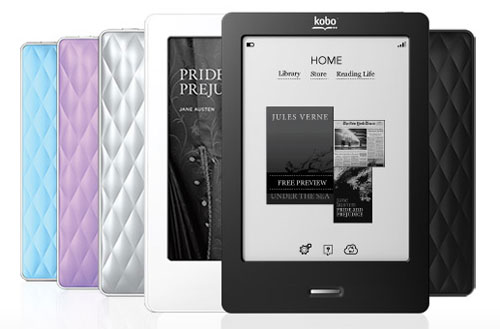 This is not a web app, but for those that like to read on an electronic device, the new Kobo Touch is a very nice addition to the eReader market. I recently acquired a Kobo Touch and immediately put it to use. It connects with the Chapters/Kobo online store and synced up to my Kobo account without any trouble at all. In fact, the built-in wifi is quite speedy compared to the previous version and the touch screen makes navigation a breeze. There is even a built-in bare-bones browser that lets me google quite nicely. Adding content from my own hard drive is a snap - simply drag the epub to the Kobo icon (not the program, the device) and the book shows up on the Kobo Touch home page. So easy.
Here is a recent review from Mike Koz:
http://goodereader.com/blog/electronic-readers/review-of-the-kobo-touch-e-reader/
Here is a
video overview
.